How to Pick the Perfect Bassinet Pad?
Buying a bassinet pad is undoubtedly a confusing process, but with a little guidance and research, you can find the best product for your baby.
You might not recognize just how much is involved in choosing the right bassinet pad for your baby's bassinet until you are presented with the options. It indeed is vital to learn all there is to know about bassinet pads and covers before you can make the right decision with your purchase.
It doesn't matter how beautiful the bassinet is, if the pad and cover are faulty, your baby won't sleep well, which can pose as a hazard to your baby's health.
As a new parent, it can be challenging to know which bassinet pad is the best to purchase for your newborn. Infants can sleep up to 18 hours a day; hence, choosing the right pad and cover is crucial for their sleep and comfort.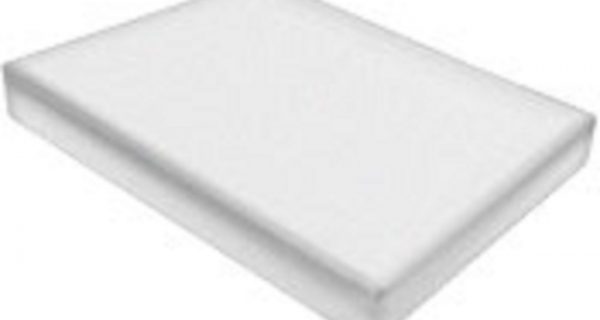 So, here are the factors to consider for buying the best bassinet pad.
Safety
Ensure that any pad you purchase is fire retardant. However, watch out for the imported pads and covers as many still incorporate harmful levels of fire retardant chemicals that are banned in the United States.
Foam pads are a great choice, but you need to check with the manufacturer in order to ensure that they don't consist Chlorinated Tris, which is a chemical known for causing cancer.
You are advised to go with the natural organic materials if possible. Organic pads are hypoallergenic; hence, they won't harbour bed mites, bacteria, or dust.
Thickness
When it comes to the thickness of a bassinet pad, you would want it to be at least 2 inches thick. Ensure that the pad is appropriately dense with air pockets for breathability.
Look for the modern pads as older ones have poor ventilation because your baby can get too hot on them. You can try out a few different models to determine the right density and thickness.
Firmness
A firm pad will provide maximum comfort to your baby. It may seem uncomfortable to you, but for babies, they need a much firmer surface to rest in order to support their growing bodies.
Softer pads have the tendency to mould to the shape of the baby's face, increasing the risk of Sudden Infant Death Syndrome (SIDS). Hence, you would want to check the firmness of the pad before purchasing.
Waterproof
Either choose a pad with a waterproof bassinet cover or buy a removable one. Babies during the initial stages of his/her life, will produce a lot of pee and poop, which will inevitably get onto their pad. This poses a health risk as it can cause several infections if the pad can't be properly cleaned.
A pad that's waterproof will make things easier in keeping it hygienic and germ-free.
Fit
The fit is of utmost importance. You need to ensure that the pad fits flush to the sides of the bassinet. Hence, before considering making a purchase, you should take measurements of the bassinet.