A Guide To Understanding The Interest Rates On A Student Loan
Availing student loans now is easier and more affordable than it was even a few years ago. This is mainly due to the constant push from the Central government to popularise such modes of financial assistance for students to fund their education.
Now, although better credit availability is a huge plus, financial experts still recommend carrying out 'diligence' on the part of borrowers before availing such credits. Hence, first, you need to understand what is education loan and things to consider before availing one. Education loans are customised credits that help you fund the significant costs of higher education in India and abroad.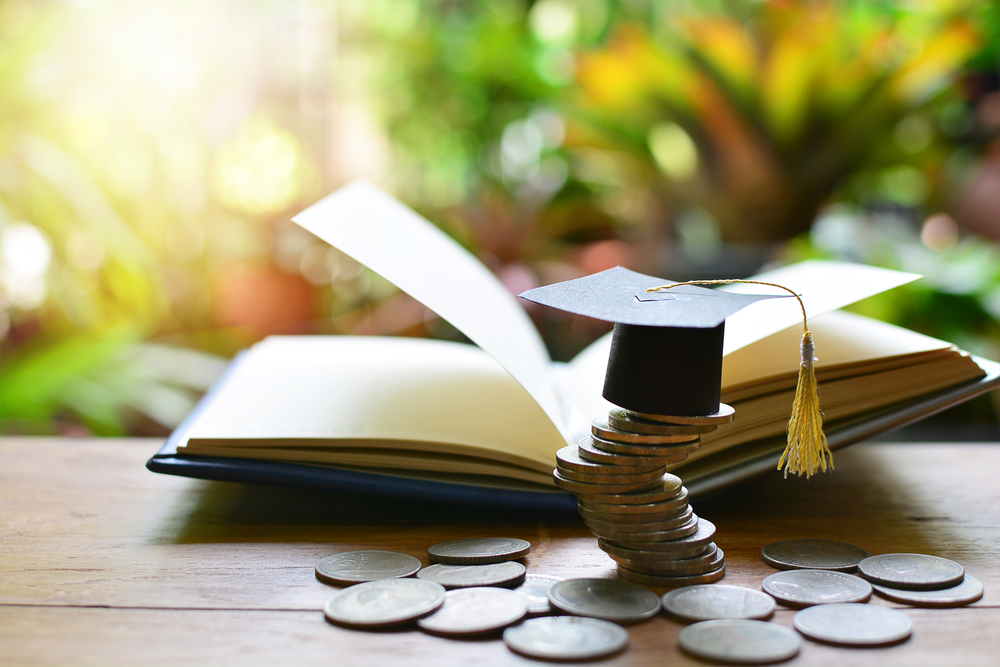 So, when deciding on the top colleges in the world, don't get lured by the easy availability of such credit. Instead, make an informed decision in future by keeping these pointers in mind.
Search for the Best Interest Rates
Several top universities have student loan lenders desks on their premises. Hence, scout for the best rate of interest before settling on a loan. Leading financial institutions offer loans at competitive rates of interest provided the student gets admitted at a reputed foreign university. Once you've selected the course, get hold of the complete fee structure. Plus, you need to consider the additional expenses like –
Admission charges

Accommodation

Other unavoidable costs
All of these expenses add up to a significant amount. For instance, a management course from among the top universities in USA or the UK can be anywhere between Rs. 30 to Rs. 50 Lakh. Added to this are the additional expenses which will cost you another Rs. 5 Lakh at least. Plus, you must make sure that the course you're pursuing will help you to repay the loan. Hence, you pick a credit facility that would provide you with a substantial loan amount to bear this expense and with less stringent repayment options.
For instance, you can consider availing a Loan against Property for Education from lenders. You can avail a high-value loan amount of up to Rs. 3.5 Crore with tenors of up to 20 years. Besides, you also enjoy the benefit of prepaying the loan amount before the tenor ends and foreclose it with no extra charges.
Now that you know what education loan is and what are your potential options, make sure you're aware of your repayment capacity. Prospective borrowers need to evaluate whether they'll be able to repay the loan amount based on job prospects of that particular course.
Things to Keep in Mind While Availing Student Loans
When the credit amount is high, lending authorities ask for guarantors, which in this case are the student's guardians. Secured loans offer the most cost-effective solution in such cases.
You must also be aware that EMIs are high for big-ticket loans and the total interest payout will also be much higher, especially considering the long repayment tenors. But you need not worry if you avail an education loan from lenders who offer part prepayment and foreclosure benefits. Besides, interests on LAP for education are tax deductible under Section 80EE for up to 8 years. Hence, it's advised to prepay your long-duration loans within the first 8 years to gain the most from tax deductions and reduce the overall interest outlay.
Utilise the Moratorium Period
Another unique feature of an education loan is its moratorium period. Borrowers have the option in skipping the EMIs for up to 12 months after their course ends or 6 months after they get into a job – whichever is earlier. These are all the things you need to know before availing loan against property for educational purpose.
However, keep this in mind that moratorium isn't an interest-free period. Interest is accrued during the period but the borrower is not required to pay the same in the form EMIs. It is recommended to start repaying as soon as possible to bring down the interest burden. With this knowledge of what is education loan, you can now easily procure one for your higher studies and also develop a good CIBIL score by repaying it on time. Hope this helps you and you can choose top colleges in the world from top universities